There are some of software that can be used to increase/expand size of the  boot or system  disk size on Windows 2003 for example, acronis disk director, partition master, partition wizard, partition assistant,but whatever tools you will use, Please do a backup first. Please take note that you would not be able to increase/expand the size of the partition if there is no more available unallocated space on your Disk.
but why need to extend system or boot partition? As applications continue to be installed into the Windows system, one day, suddenly you will find that the system and/or boot partition do not have enough free disk space, and when every time the system starts, Windows always prompts the following information:
You are running out of disk space on SYSTEM (C:), To free space on this drive by deleting old or unnecessary files, click here…
This time i will use Gparted (http://gparted.sourceforge.net) , one of best opensource tools available, With GParted you can resize, copy, and move partitions without data loss (**Again i warn you to do a proper backup before proceed**)
-)Load in the Gparted live CD into the CdRom/DVDRom and boot up directly using CDRom/DVDRom, you might need to change your server/pc boot order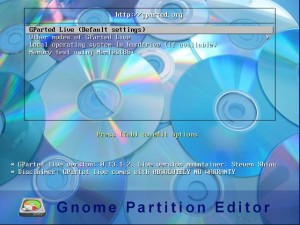 Select Gparted Live and press Enter to continue.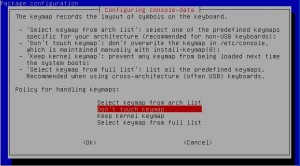 Use default setting and  press enter to continue.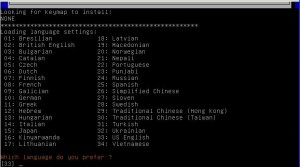 Use default setting to use US-English and press Enter to continue.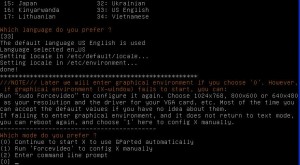 Use default setting and press Enter to continue.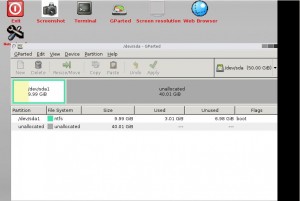 Select which partition you want to increase/expand.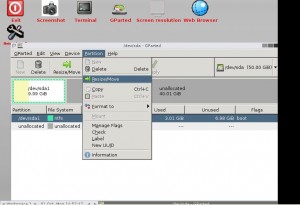 Click on "Partition" from the Menu and Click on "Resize or Move"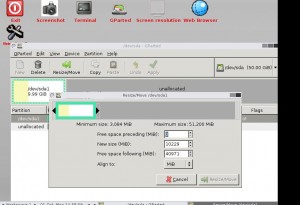 Before Rezising. Drag Bar accross to Max Size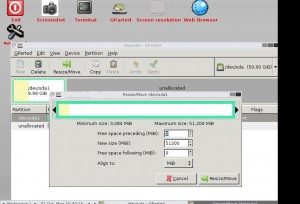 After Resizing.
Click Apply.
-)Done
PS. If your Windows 2003 is running on Virtualization (VMware ,VMware ESX/i, Virtualbox, KVM) , these steps can be followed:
-)Turn off Windows 2003 VM
-)Increase Disk Allocation to the VM for example from 100GB to 150GB
-)Turn on your Windows 2003 VM and boot using Gparted CD/ISO file
-)Follow the above steps before this "PS" section

[ Once Again , do this on your own risk, do backup first before proceed.]
One Response to "Increase/expand size of the boot or system disk on Windows 2003"